New to habbo and can't claim your pay yet? This guide will show you how!
The trading guide is a valuable tool that will help any new accounts complete the trading pass. Once the trading pass is completed, you will be able to then trade with other Habbo users and buy/sell in the marketplace.
*Some achievements must be completed on the website version (Modern)
How to get your trading pass
Go under your achievements and hit 'Trading Pass'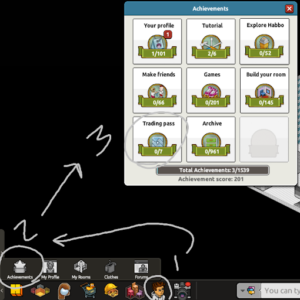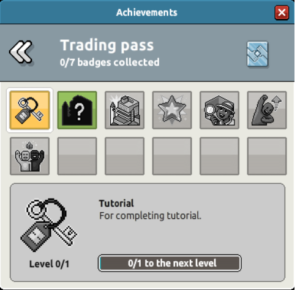 Now, complete the following tasks:
Tutorial

– you will get this achievement once you have completed all of the other steps.
Noob Curiosity

– You must spend 120 minutes on Habbo.
Revisit

– Being a member of Habbo for 3 days.
Friendly One

– Giving 2 star gems to other Habbo people.
Modern (website version)

– click on another Habbo avatar > click their name to open their profile > click 'Donate Gem'

Classic (downloadable version)

– click on another Habbo avatar > click 'Donate Gem'

Room Raider Junior

– Visit 20 different rooms on Habbo (not including yours).
Level Jumping

– When you reach level 6, you will complete this achievement. 
There are many different ways to boost your level. Here are some:

Invite people to come visit your room. (make an event)

Buy furni from marketplace or the catalog

Gain Habbo badges by doing mazes or buying special rares (buying rares will give you a badge)
Nice to Meet

– Get 2 friends on your friend's list.
Once these are complete, your trading pass should be unlocked!